Big Body Play
Printable Version »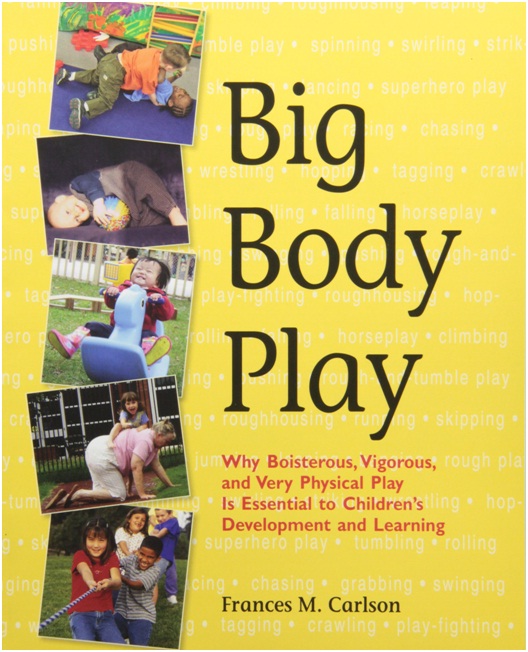 Author: Frances M. Carlson
Recommended for Ages: For teachers and parents of toddlers, preschoolers and kindergarteners
About: The Importance of Big Body Play for Children's Development and Learning
As an Early Childhood Consultant, I often receive questions/concerns from teachers and parents regarding children's play and whether or not their play is appropriate or too rough and tough for their age group. I have found the book Big Body Play, Why Boisterous, Vigorous, and Very Physical Play is Essential to Children's Development and Learning a great resource.
The book is a quick read, approximately 100 pages, and it provides easy to understand information about appropriate play for the various age groups can look like. In addition, it also gives a clear and simple definition about what big body play is, and describes the importance of big body play.
I have enjoyed reading this book and found it to be very helpful. The Appendix contains additional resources childcare programs interested in developing a safe environment for children's big body play can reference. It also includes creative ideas on how to modify traditional finger plays so that they can be adapted for big body play to encourage children to move vigorously and interactively.
Reviewer:
Ruth Sales, FDC, LMSW
Early Childhood Consultant
Early Childhood Consultation Partnership